PRAGUE, 25 OCTOBER 2016 – Last Thursday an international seminar took place in the Chamber of Debuties in Prague to discuss legislation concerning fur farming bans. The seminar, which was organized by animal protection organization Svoboda Zvirat and supported by the  Fur Free Alliance, gathered experts on the political and legislative process, and the scientific grounds, of banning fur farming in support of a new bill in Czech Republic. The event was held under the patronage Robin Böhnisch, member of parliament and Chairman of the Committee on the Environment, who proposed the bill.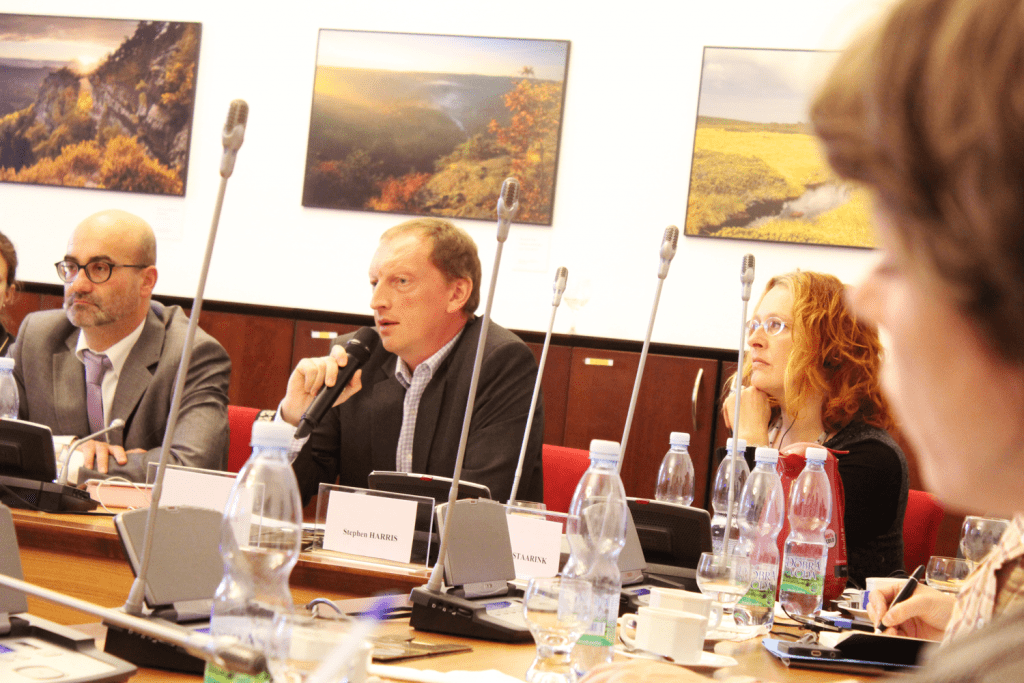 There are currently 9 fur farms in Czech Republic where minks and/or fox are bred. In spring of this year, a group of 50 deputies, led by Chairman of the Committee on the Environment Robin Böhnisch, submitted a draft law that would completely ban these farms:
'Breeding and killing animals primarily for fur is no longer acceptable in the 21st century. Species like mink and fox can not be successfully domesticated. Therefore I welcome the powerful coalition across the political spectrum that the Chamber of Deputies has formed to support this proposal.'
Among the speakers was globally recognized expert on the ethology of foxes Professor Stephen Harris and Maria Eagle, former UK Minister, who introduced the private members bill to ban fur farming in the UK:
'Breeding animals for fur is cruel. Civilised society should not tolerate this unnecessary suffering, and I believe politicians will pay due attention to the topic and that the Czech Republic will join the other European countries and have banned these antiquated practices.'
View the presentation 'Case against Fur Factory Farming' by Professor Stephen Harris.
Other speakers at the seminar included Dr. Holger Herbrüggen – veterinary inspector in Austria, where fur farming was banned in 2005 – and Inez Staarink, Policy Advisor on Agriculture, Nature, Animals and Food in The Netherlands, who was involved with the parliamentary process of passing the mink farming ban into Dutch law:
'Vanity as a goal does not justify the suffering and killing of animals.'
Read the presentation 'Why fur farming is being banned in the Member States' of Inez Staarink,
According to opinion polls the majority of the Czech and the European public considers killing animals for fur unacceptable. A fur farming ban in Czech Republic would therefore be in line with public interest, according to Lucie Moravcová from Svoboda zvířat, the hosting organization of the seminar:
'The aim of this seminar is to provide the Czech legislator,  the State Veterinary Administration and professional public with the information and experience regarding the approval and implementation of laws banning fur farms in countries where similar legislation already exists.'
The first reading of the bill will take place on the 8th of November. Fur farming is already banned in 8 European countries and 5 more countries are currently having parliamentary debates about fur farming bans.