In Environment & health
European Commission withdraws children's wear with toxic fur
BRUSSELS, 1 MARCH 2016 – The European Commission has ordered the withdrawal from the market of children's jackets with toxic fur collars. A Rapex procedure, a European rapid alert system for dangerous products, was issued after tests showed the fur collars on Blumarine Baby jackets contained high levels of hazardous chemicals. The alarming test results, of a research of Italian Fur Free Alliance members LAV, caused the Italian Minister of Health to withdraw children's products of the brands Blumarine Baby and Christ in January this year.
The Toxic Fur study of LAV found heavy chemicals as hexavalent chrome and formaldehyde in fur trims of children's wear –  for babies aged less than 36 months – of renowned brands as D&G, Blumarine Baby and Woolrich. LAV called on the Italian ministry of health to have the investigated items withdrawn from the market and to ban fur from children's wear.
In January, new research commissioned by the Dutch organisation Bont voor Dieren similarly showed high levels of carcinogenic toxics in children's fashion of brands as Canada Goose, Nickelson and Airforce. The brands – tested by the German independent research laboratory Bremer Umweltinstitut – revealed high levels of formaldehyde and ethoxylates, which can cause allergies, cancer and hormonal imbalance.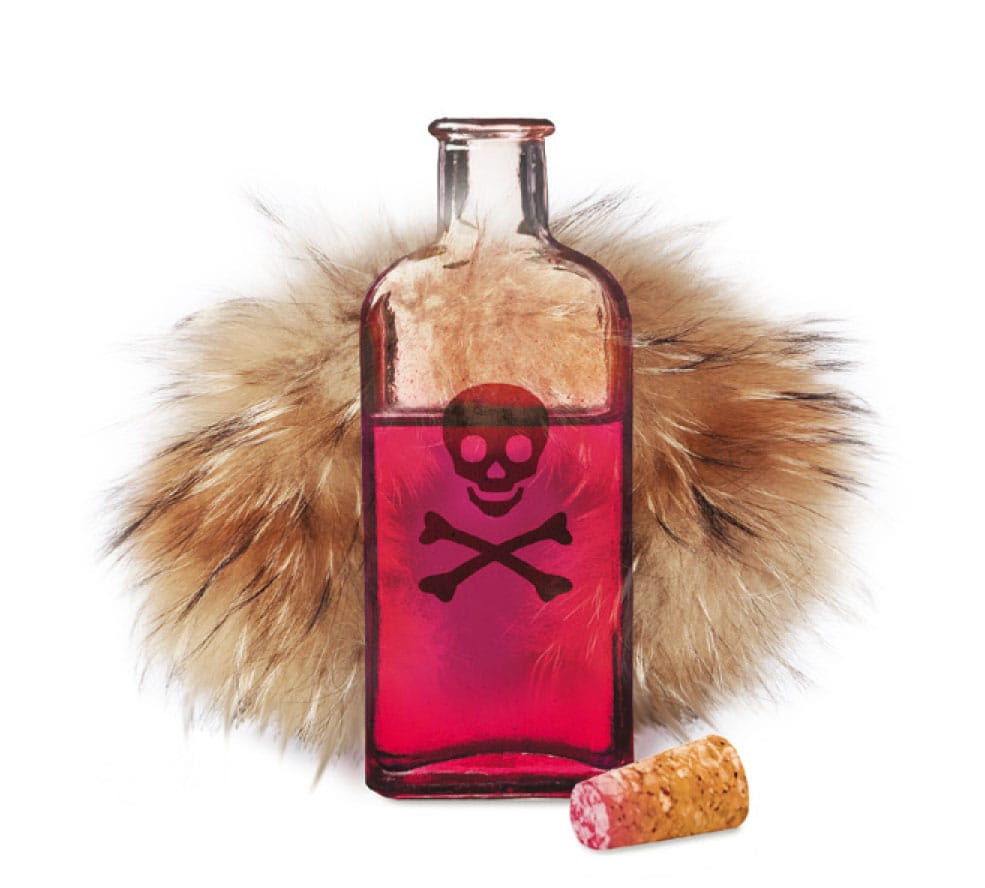 To prevent animal pelts from rotting, various hazardous and heavily polluting chemicals are used in the process. After processing pelts in order to conserve them, more toxics may be used to bleach or dye the fur. While industry and retail trade claim that fur is a particularly sustainable natural product, truth is that fur production is intensely polluting, energy-consumptive and an extremely unnatural process.
Read more about Toxic Fur HERE.