SHANGHAI, 5 JULY 2018 – Three top China fashion designers announced their commitment to an entirely fur-free future at ACTAsia's Fur-Free Fashion Forum and Gala in Shanghai last month.
Grace Chen, Mary Ma, and Michael Wong have all signed up to the Fur Free Retailer scheme (FFR). They join almost 40 fashion labels and designers from China, who help make up an ever-growing global total that currently numbers 886. Today also marks the launch of a pioneering new Chinese Fur Free Retailer website with news and updates for members and supporters of the FFR scheme in China.
Grace Chen, whose clients include Oprah Winfrey and China's first lady Peng Liyuan, states
"As fashion designers we can come up with plenty of ideas to replace the qualities of fur that people used to love, and offer many alternatives. In China we would love to use fashion as a common language for people across the world, promoting fur-free. Live with your heart, and without fur."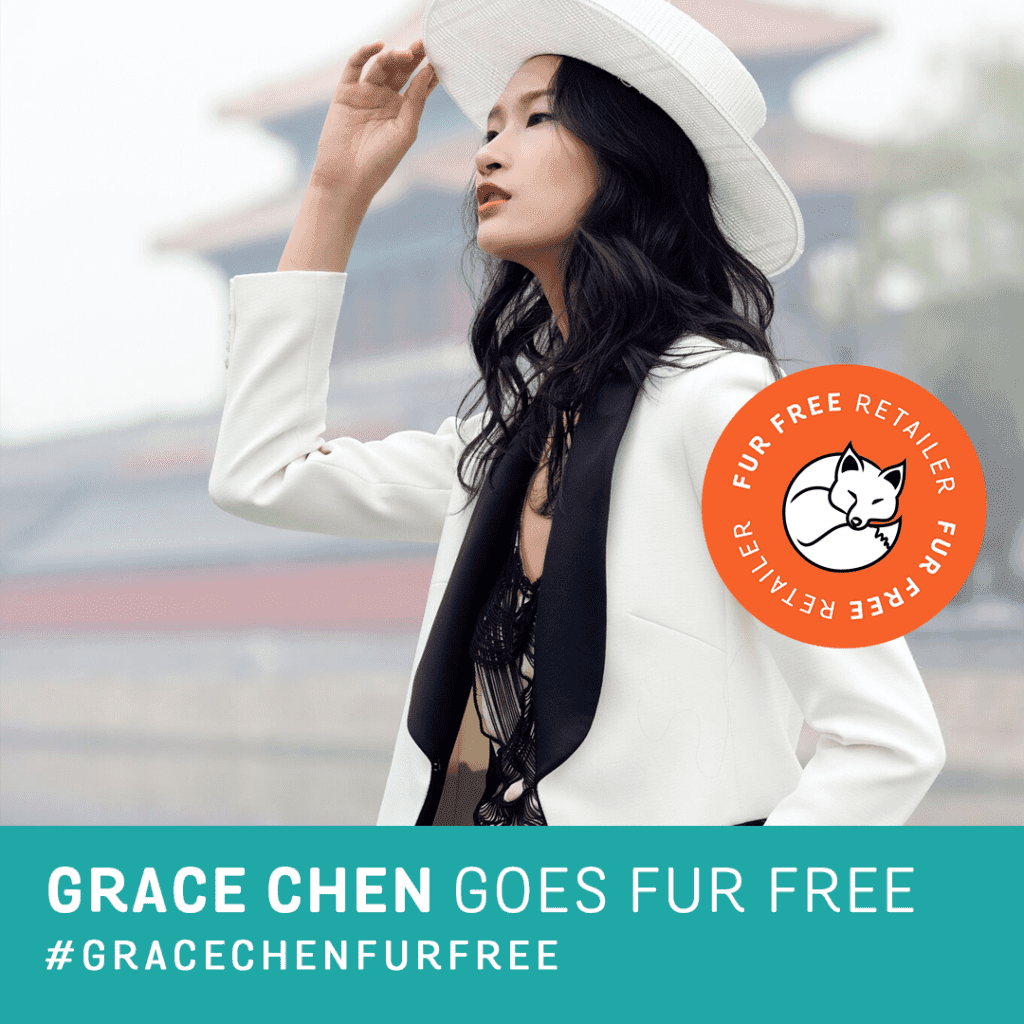 Movie star and fashion label owner Michael Wong also commented to media:
"We are proud to announce that this year our collections will be Fur Free. There's no need for the exploitation and pollution that comes with real fur – the choice of faux fur is extensive and beautiful."
Jerri Ng, editor of fashion magazine InStyle China, also took the opportunity to announce at the Shanghai events that this celebrated title would become China's first fur-free publication.
ACTAsia, an international non-profit organisation, has been working to educate the public and retailers in China about compassionate consumption for more than a decade. The high level of support seen this year marks a turning-point for the acceptable face of fashion. As the hub of the global fur trade, producing the largest number of pelts with the biggest market for fur clothing, China's new direction reflects how fashions are moving away from fur across the world.
ACTAsia's CEO, Pei Su, said:
"We are very proud that several big names in fashion have joined the movement against real fur and taken part in our events, which help publicise the reasons fur has no future. Sustainable, responsible, fur-free – these terms are becoming a prerequisite for fashion labels with self-respect, and the respect of the public."