In Fur bans,Fur Farming,Recent News
Protesters in Latvia demand fur farming ban
RIGA, 4 DECEMBER 2019 – Over 800 hundred protesters joined a march in Riga, Latvia on November 30 to demand a fur farming ban. The march was organised by Fur Free Alliance member 'Dzīvnieku brīvība' together with other animal and environment protection organizations. Amālija Švarckopfa, the representative of 'Dzīvnieku brīvība', explains:
"Our main aim is to leave this cruel industry in its rightful place, namely, in the past. The people are gathering here today because they want a society directed by compassion and respect towards other living beings. With this march we want to demand and achieve that the parliament bans fur farming."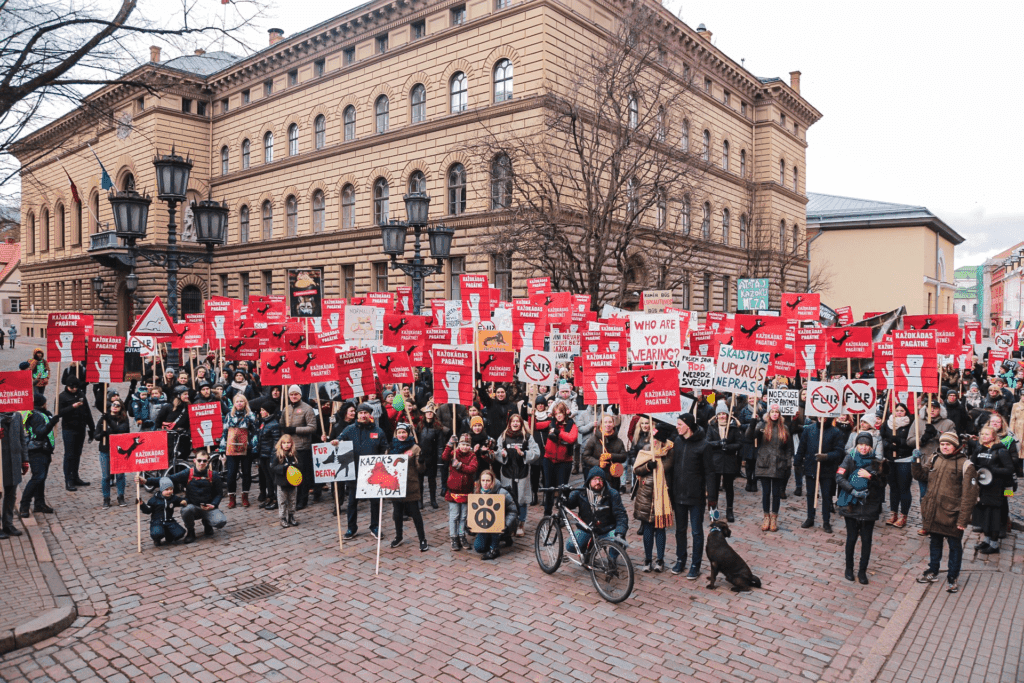 [Foto: Reinis Riekstiņš]
This was the largest march to date devoted to animal protection in Latvia, a country with a population of 1.9 million people. Over 26 000 have signed a petition against fur farming, and opinion polls have consistently shown that the majority of the population does not consider fur farming acceptable.
[Foto: Vilnis Izotovs]