In Animal ethics,Animal welfare,Fur Free Retailer,Recent News
Major French e-commerce seller La Redoute joins Fur Free Retailer
22 JUNE 2017, FRANCE – After working together with Fur Free Alliance member One Voice French major multi-line retailer La Redoute joined the Fur Free Retailer program. La Redoute is one of France's top e-commerce sellers of women's apparel and home decor.
Nathalie Balla, co-president of La Redoute, commented on this ethical choice:
"Many years ago we made the responsible choice of not having real fur in the design of our products or in the selection of products distributed by La Redoute. The decision to join the Fur Free Retailer program in 2017 is in line with our sustainable development plan and in our resolution to support an ethical belief around animal rights. This public commitment by La Redoute to society corresponds with a desire to be influential and to contribute to a more beautiful world."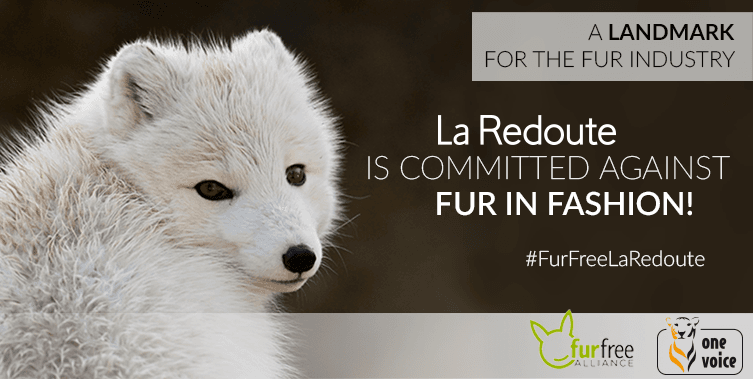 Read more about the Fur Free Retailer program.