In Recent News
Fur Farm Free Finland – International Action Day in Helsinki
HELSINKI, 31 MAY 2015 – Finnish and Estonian animal protection organizations are organizing a massive international demonstration today, May 21st, to call for a fur ban in Finland. The demonstration starts at Senaatintori (Senate Square) at 15.30. The march will set off at 16.00, and will end in Kansalaistori between Kiasma and Musiikkitalo, where the representatives of parliamentary groups will receive an international appeal against fur farming in Finland. Demonstrations will also take place outside Finnish embassies in various countries on the same day.
Facebook event: www.facebook.com/events/742586102506999/
The appeal to ban fur farming in Finland is supported by the world's largest animal protection organizations and coalitions, among which Eurogroup for Animals, Fur Free Alliance and Peta.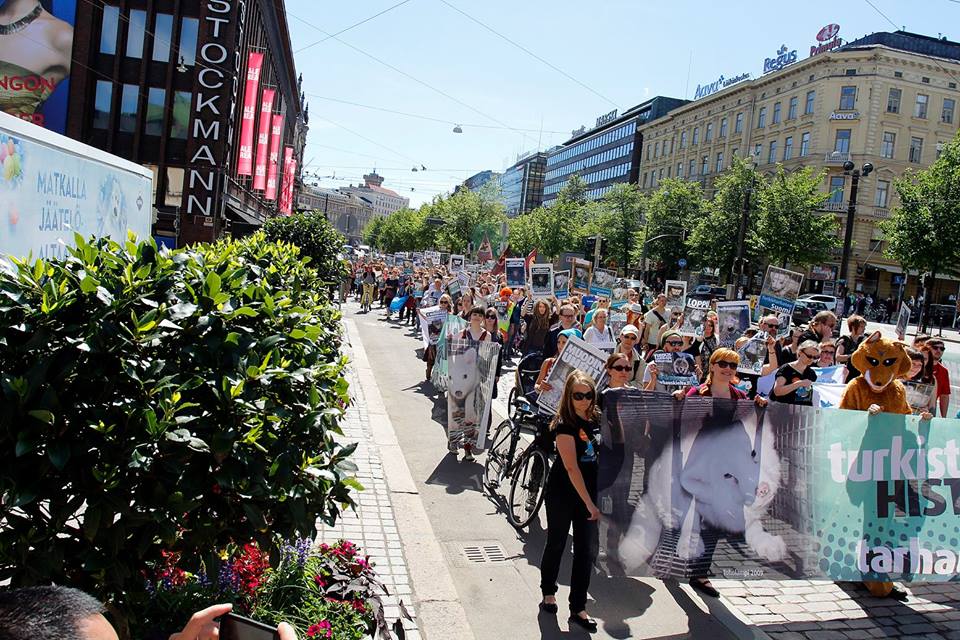 The event is organized by:
– Loomus (Estonia)
– Animalia
– SEY Finnish animal protection Association
– Nature Association
– Friends of the Earth
– Vegan Society Finland
– Left Youth
– Green young people and students
– Animal Eco
Read more here.