LONDON, 26 NOVEMBER 2015 – As winter approaches, and the majority of the British public continue to reject the idea of wearing real animal fur, investigations by Fur Free Alliance member Humane Society International/UK and the BBC's consumer show Fake Britain expose how inadequate and misleading garment labelling is leaving consumers without clear information to tell real animal fur from fake. High-street stores House of Fraser and TK Maxx are among retailers found to be selling real fur garments as fake.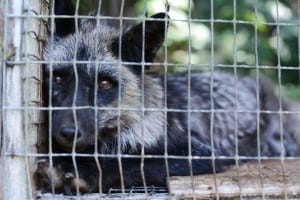 As market stalls and shops stock up with warm clothing and accessories, especially this season's trend of fur bobble hats and pompom key chains, HSI/UK launches its new campaign, 'Make It Fake.' The campaign will raise consumer awareness of the prevalence of animal fur on items shoppers may assume are fake fur, and will call for robust labelling laws that enable ethical consumers to buy fake fur with confidence. Claire Bass, executive director of HSI/UK, said:
"More than 100 million rabbits, foxes, raccoon dogs and other animals endure appalling lives and suffer terrible deaths just to make cheap trim for coats, hats and gloves that end up on the UK high-street. Polls confirm that the vast majority of people want nothing to do with this sickening trade yet our research shows that real fur is being widely sold in markets and stores. One logical explanation is that unsuspecting consumers are being duped into buying real fur assuming that it's fake."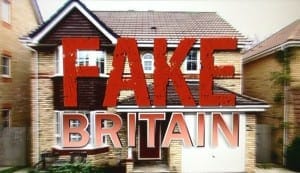 In an exposé by HSI/UK and the BBC's Fake Britain programme that aired this week, lab tests revealed that both independent and chain stores, including House of Fraser and TK Maxx, were found to be selling items containing real animal fur, either mis-labelled as fake or not labelled at all.
It is alarming that current EU fur labelling laws are inadequate and poorly implemented, creating a confused marketplace. Unlike food labelling where ingredients must be clearly listed on packaging, garment labels do not have to stipulate where real fur is used in every case. Our YouGov poll shows that the vast majority (85 per cent) of consumers expect that when animal fur should be clearly marked on the label when used in the clothes and accessories they buy.
The poll also reveals that people rely most heavily on feel (50 per cent) and price (47 per cent) as lead indicators to assess whether fur is real or fake. Both can be misleading, with many real fur items cheaper than their faux fur counterparts. Life is cheap in the animal fur industry; miserably poor conditions in countries such as China – where much UK fur trim comes from – means real fur can be produced and sold very cheaply. At many online wholesalers, retailers can bulk-buy real rabbit fur trim for £1 per metre, a 70cm raccoon dog fur hood trim for £3, or a raccoon dog fur pompom for just 30p.
In March this year, the government welcomed new EU textile labelling regulations and acknowledged the need to safeguard consumer choice and confidence around products containing animal parts. The then Parliamentary Under-Secretary at the Department for Business, Innovation and Skills, Jo Swinson, said
"It is important that consumers have accurate information to enable them to make informed choices when they are buying textile products that contain non-textile parts of animal origin."
However, the current legislation is both confusing and poorly enforced and wants BIS to take urgent action by calling for the EU legislation to be improved. Claire Bass said:
"It is unacceptable that inadequate labelling could be leading British consumers to buy real fur believing it to be fake. So we're calling on the government to introduce clear labelling of all animal fur items including the animal species and country of origin, as is already the case in the United States. Only then will consumers have the information they need to make informed, ethical shopping choices."